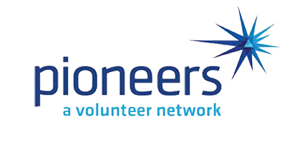 Buy Beep Baseball Equipment
The Denver Beepball Group is a authorized vendor of the NBBA and seller of beep baseballs, buzzing bases, single and multi-ball chargers.
For 25 years, the volunteers of the Denver Beepball Group have skillfully assembled beep baseballs and buzzing bases to support the competition and camaraderie of the sport of beep baseball. Thanks to their time and talents, hundreds of blind and visually impaired athletes around the world enjoy safe, accessible game play each time they step on the field.
This equipment is used by beep baseball athletes across the world.
Whether it's for a school, organization or an athlete looking to hone their skills, the Denver Beepball Group has equipment to get you in the game!
Beep Baseball Equipment Pricing
Product
Price
Notes
Beep baseball
$35.00 USD
One beeping baseball.
Buzzing bases
$300.00 USD
Pair of buzzing base units, padded cylinders, base operation unit and wires. Shipping is not included in price.
Single-ball charger
$9.00
USD
Multi-ball charger
$45.00 USD
Can charge up to 10 balls simultaneously.
You can order equipment below.
**BASES ARE NOT CURRENTLY AVAILABLE TO ORDER**
**Once you place your order, verify that you have received an email confirming your order.
**You must then submit your payment in full to the following address to receive your order:
Legacy Pioneers
C/O John Cruz
8671 Edison street
Thornton, CO 80229
Order Beep Baseball Equipment