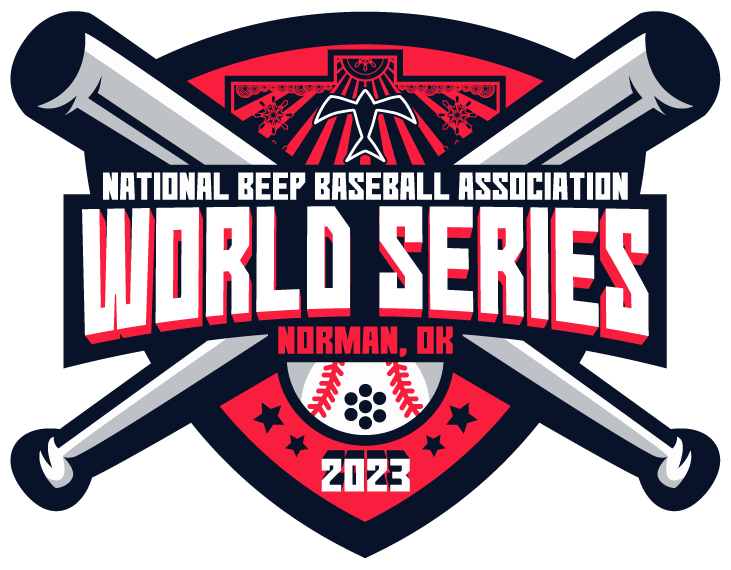 July 30th – August 5th, 2023
The 2023 World Series will be held July 30th-August 5th in Norman, Oklahoma. We are excited to be partnering with Visit Norman to plan and hold a fun and successful World Series.
If you are interested in volunteering at the World Series, or know someone who is interested, go to this link to sign up: https://www.signupgenius.com/go/5080448aaaf2aabf85-beep/150760678#/
We are working to provide all the information needed about this World Series on this page. Please continue to check back frequently for updated information.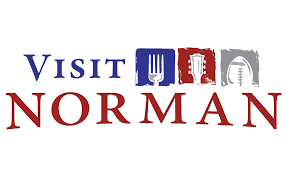 As information becomes available about transportation, we will add it here.
2023 World Series Schedule
**Please note, the schedule shown below, is tentative and is subject to change. **
**All meetings & the NBBA Awards Banquet will be taking place at the Embassy Suites Conference Center. **
**All times are in the central time zone and are the local time in Norman, Oklahoma. **
**If your team is staying at either the Holiday Inn Express or the Hampton Inn, the buses that will be picking up at the Holiday Inn Express will also be picking up at the Hampton Inn each day for events and/or games to go to and from the fields. **
**Doggie Daycare will only be held at the Embassy Suites (room to be added).

Sunday, July 30, 2023
NBBA Board Meeting
Time: TBA
Location: TBA
Hospitality Room
Time: TBA
Location: TBA
Monday, July 31, 2023
Breakfast at the Embassy Suites
Time: 6:30AM – 9:30AM
Location: Breakfast area
Breakfast at the Holiday Inn Express
Time: TBA
Location: TBA
Breakfast at the Hampton Inn
Time: TBA
Location: Breakfast Area
Hospitality Room
Time: TBA
Location: TBA
General Assembly
Time: 10AM CST
Location: TBA
Voting
Time: At the conclusion of General Assembly
Location: TBA
Coaches and Captains Meeting
Time: Immediately following General Assembly
Location: TBA
Umpires/Scorekeepers Meeting
Time: TBA
Location: TBA
Buses depart from Embassy Suites
Time: TBA
Location: TBA
Buses depart from the Holiday Inn Express and Hampton Inn
Time: TBA
Location: TBA
Opening Ceremonies
Time: TBA
Location: Gillis Rother Soccer Complex
Time: TBA
Buses return from fields to Hotels
Time: TBA
Tuesday, August 1, 2023
Breakfast at the Embassy Suites
Time: 6:30AM – 9:30AM
Location: TBA
Breakfast at the Holiday Inn Express
Time: TBA
Location: TBA
Breakfast at the Hampton Inn
Time: TBA
Location: Breakfast Area
Doggie Daycare
Time: TBA
Location: TBA
Buses depart Embassy Suites
Time: TBA
Location: TBA
Buses depart from the Holiday Inn Express and Hampton Inn
Time: TBA
Location: TBA
Games: Gillis Rother Soccer Complex
Game 1: 8:30AM
Game 2: 11:30AM
Game 3: 2:30PM
Buses return from fields to hotels
4PM (on a loop)
Hospitality Room
Time: 5PM – 10PM
Location: TBA
KOOL Clinic (www.nbba.org/kool)
Time: TBA
Location: Gillis Rother Soccer Complex
Location: TBA
Wednesday, August 2, 2023
Breakfast at the Embassy Suites
Time: 6:30AM – 9:30AM
Location: TBA
Breakfast at the Holiday Inn Express
Time: TBA
Location: TBA
Breakfast at the Hampton Inn
Time: TBA
Location: Breakfast Area
Doggie Daycare
Time: TBA
Location: TBA
Buses depart Embassy Suites
Time: TBA
Location: TBA
Buses depart from the Holiday Inn Express and Hampton Inn
Time: TBA
Location: TBA
Games: Gillis Rother Soccer Complex
Game 1: 8:30AM
Game 2: 11:30AM
Game 3: 2:30PM
Buses return from fields to hotels
4PM (on a loop)
Hospitality Room
Time: 5PM – 10PM
Location: TBA
WOOL Game
Time: 6:00PM – 9PM
Location: Gillis Rother Soccer Complex
Location: TBA
Buses return from fields to hotels
8:45PM (on a loop)
Thursday, August 3, 2023
Breakfast at the Embassy Suites
Time: 6:30AM – 9:30AM
Location: TBA
Breakfast at the Holiday Inn Express
Time: TBA
Location: TBA
Breakfast at the Hampton Inn
Time: TBA
Location: Breakfast Area
Doggie Daycare
Time: TBA
Location: TBA
Buses depart Embassy Suites
Time: TBA
Location: TBA
Buses depart from the Holiday Inn Express and Hampton Inn
Time: TBA
Location: TBA
Games: Gillis Rother Soccer Complex
Game 1: 8:30AM
Game 2: 11:30AM
Game 3: 2:30PM
Buses return from fields to hotels
4PM (on a loop)
Hospitality Room
Time: 5PM – 10PM
Location: TBA
Friday, August 4, 2023
Breakfast at the Embassy Suites
Time: 6:30AM – 9:30AM
Location: TBA
Breakfast at the Holiday Inn Express
Time: TBA
Location: TBA
Breakfast at the Hampton Inn
Time: TBA
Location: Breakfast Area
Doggie Daycare
Time: TBA
Location: TBA
Buses depart Embassy Suites
Time: TBA
Location: TBA
Buses depart from the Holiday Inn Express and Hampton Inn
Time: TBA
Location: TBA
Games: Gillis Rother Soccer Complex
Game 1: 8:30AM
Game 2: 11:30AM
Game 3: 2:30PM
Buses return from fields to hotels
4PM (on a loop)
Hospitality Room
Time: 5PM – 10PM
Location: TBA
Saturday, August 5, 2023
Breakfast at Embassy Suites
Time: 7AM
Location: Breakfast Area
Breakfast at the Holiday Inn Express
Time: TBA
Location: TBA
Breakfast at the Hampton Inn
Time: TBA
Location: Breakfast Area
Buses depart Embassy Suites for Fields
Time: TBA
Location: TBA
Buses depart from Holiday Inn Express and Hampton Inn
Time: TBA
Location: TBA
Hall of Fame Ceremonies
Time: 9:30AM
Location: Gillis Rother Soccer Complex
Championship Game Ceremonies
Time: 10:30AM
Location: Gillis Rother Soccer Complex
Championship Game(s)
Time: 11AM
Location: Gillis Rother Soccer Complex
Buses return from fields to hotels
12:45PM (on a loop)
NBBA Awards Banquet
Cocktail Hour (cash bar): 6PM, Embassy Suites
Banquet Time: 7PM
Location: TBA
Sunday, August 6, 2023
Teams Depart