About the 2019 Elections
During the 2019 General Assembly, members will have the chance to cast their vote for several leadership positions within our league.
Currently 4 positions are up for re-election; they are President, 2nd Vice President and two Director positions.
These positions are currently held by:
Executive Officers:
President Blake Boudreaux
2nd VP Darnell Booker
Board of Directors:
Director Jamie Sibson
Director Jared Woodard
As a note, NBBA Officer positions last for two years and are eligible for re-election for as many times as the individual is nominated.
Additionally, Board of Director positions are for three-year terms and can only serve consecutively for two terms.
Voting process:
During the 2019 General Assembly, voting will be completed using an election ballot.  This same process was used at the 2017 and 2018 World Series.
Current nominations:
Office of the President
Office of the 2nd Vice President
Board of Directors
Candidate Bios
Office of the President
Blake Boudreaux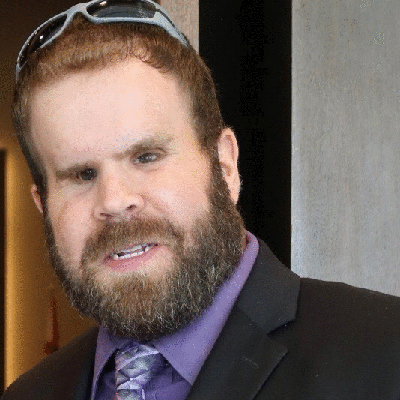 Team: Bayou City Heat
Location: Houston, TX
Hello Everyone, my name is Blake Boudreaux and I am your current President of the National Beep Baseball Association.
I have served on the board of directors and in officer positions with over a dozen national and international non-profit organizations. I graduated with honors from Texas A&M University with a degree in Communications and Sociology. I have worked for Texas Workforce Solutions Vocational Rehabilitation Services for 11 years serving as a counselor and Employment Assistance Specialist for the southeast region of the state of Texas. I've spent a decade promoting the abilities of the blind and visually impaired in society, the workforce and of course through the sport of beep baseball.
My beep baseball career began at the age of 9 nearly 25 years ago. I was elected to your board of directors in 2011 and was then elected as your 2nd VP in 2014 and elected President in 2017. During this term we have made policies creating a solid foundation for growth in the future. We have developed a new website, a new ball and established relationships with USABA and IBSA to promote growth. We have also helped to established 5 new teams and several youth programs through our outreach and diversity committees. We have also developed several corporate sponsorships raising over $60,000 in 2 years.
 
I feel that I am the most qualified candidate for the position of President and would be honored to help us continue building a sport and future that we will all be proud of.
 
Adam Rodenbeck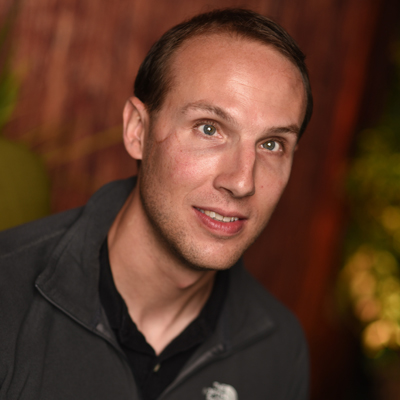 Team: Indy Thunder
Location: San Francisco, CA
My name is Adam Rodenbeck, and I have been involved with beep baseball since 2004. I am running for the role of President of our league. If elected to this office, it is my goal to strive first and foremost for unity. I will listen to all sides, and promise to be considerate in all decisions.
Over the length of my term on the Board, the biggest question I have had is what direction are we going in as a league. Now that our fundraising is beginning to pay off, I think it is time to answer that question. As President, I will seek input from the membership, as I believe the league is nothing without it's members. Where does the membership believe our money is best spent? Should we be growing teams, or tournaments? Should grants be given to teams that have existed which are struggling to come to the World Series, or given to new ones who want to get involved. I don't have the answers, yet, but I look forward to working with this amazing Board to come up with them.
Office of the 2nd Vice President
Darnell Booker
Team: Indy Thunder
Location: Indianapolis, IN
I currently serve as 2nd VP of this great league . A couple of things I want to share with you that I've done for the sport in this short period of time. I have along with my PR team have created a new brochure that display's diversity from around the world on the new brochure. I feel this was much needed to update the information about our sport, with the hard work of my public relations team.
The Second thing I have done is made history, for the first time our sport was shown on live television , yes it was done at the local level, I'm very confident I can bring this to the National level as well, In order to do this I need you the membership to help me make this sport to be showcased on the biggest stage, together we can make it happen . I have the experience and the people skills to make this happen . With your vote i can and will take this sport to a even higher level. I wish all of the other candidates good luck . I thank you in advance for your vote for another term . My goal is help this league reach new heights at all levels, help teams in any and all Public relation that they bring forth to my attention. I will promote anything that has to do with the great sport of Beep baseball. Thank you!
Jared Woodard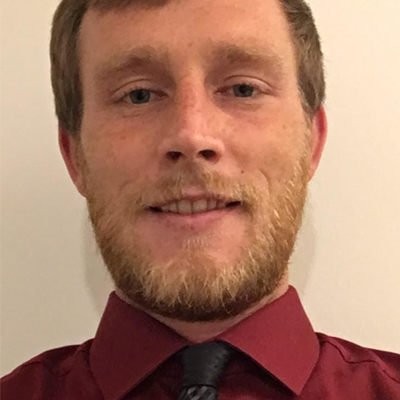 Team: Indy Thunder
Location: Indianapolis, IN
Hello, my name is Jared Woodard, and I have pitched in our league for the past 15 years. I currently serve on the Board of Directors and have a Bachelor's Degree in Business Management, a Master's Degree in Orientation & Mobility, and I currently work for a nonprofit out of Indianapolis as an Itinerant Rehabilitation Teacher and Orientation & Mobility Specialist.
My goal as the 2nd Vice President of our league would be to increase transparency, collaboration, and the frequency of communications between our Board of Directors and the members of this league. I would like for us to really focus in on what our actual, realistic goal for the NBBA is. Is it to grow our attendance and media presence at the World Series? Support teams in our league? Help create more teams? Promote the sport in general?
The answers to these questions will help us direct a marketing campaign towards the actual goals we have as a league, allowing greater focus on what really matters. As 2nd Vice President I plan to gather information from you, the members of this league, in order to determine what direction our league should pursue. We will not only gather information to determine goals for the league moving forward, but also information which can be helpful in receiving grants, and other sources of funding.
Beep Baseball has been a tradition in my family for more than three decades, and I intend on continuing our family's passion for the sport.
Thank you for your consideration!
Justin Romack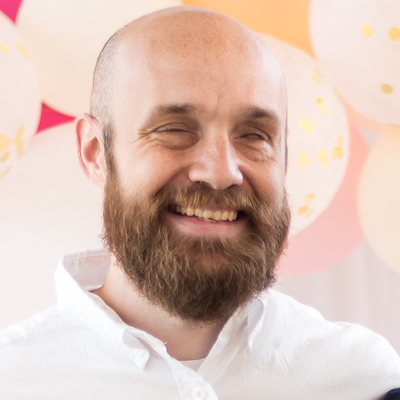 Team: BCS Outlaws
Location: College Station, TX
I have a Bachelor's Degree in Public Relations and Organizational Communications Theory and have served in various roles in the communications field over the past decade. In 2010, I began managing social media, email marketing and content strategy for clients in the entertainment, real estate, financial and healthcare industries. Storytelling, branding and content marketing have become the focus of my agency, Hero House Creative, which I run alongside my wife, Angela.
I work full time for Texas A&M University, where I contribute to several university-wide committees on web, marketing and communications including the Division of Student Affairs Communicators and GoWeb, as well as the demands of my own department's marketing and communications strategy. I care deeply about cultivating powerful stories and empowering communities to boldly share these narratives to excite, delight and enact change.
In the role of 2nd Vice President, I would work with key stakeholders throughout the league to develop more cohesive branding, style and communications strategies, which ensure our message stays strong and consistent – no matter where we share it. I would also work to create stronger systems to capture, create and mobilize story and content for the league and its affiliates to increase awareness, engage membership, raise funds and elevate interest for beep baseball on both the national stage and across the globe.
Board of Directors
Tanner Gers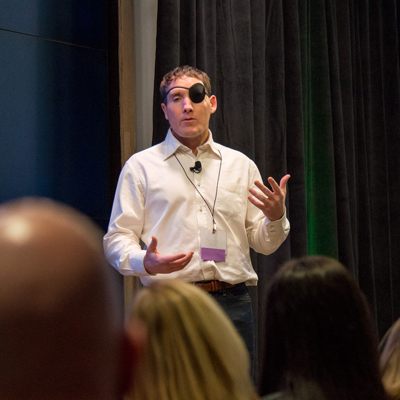 Team: Bayou City Heat
Location: Phoenix, AZ
To the league, our members and board, I accepted a nomination to run for a board position because of the insight, strategy and action-orientation I bring to this opportunity. I believe this will culminate in tremendous value to our league and members. Professionally, I am Executive Director of a nonprofit, have earned degrees in communications and business, and currently support the league as chair of the fund-raising committee and member of the outreach committee. In these roles I have procured a corporate sponsorship from Sprint, led the 2019 opening ceremonies member engagement and fundraising initiative (fastest runner and longball competition), and have supported Las Vegas and Pasadena remotely and in-person. I take responsibility and action toward what it means to support this league in the spirit it was founded. My promise is to continue to create positive outcomes our membership and league deserve. Thank you for your consideration and vote to represent you and our league.
Andrew Bernet
Team: BCS Outlaws
Location: Fort Worth, TX
My name is Andrew Bernet, but most of you know me as "Drew." I am running for a position on the NBBA board because I want to help the league we all love so much to grow and flourish. I have played beep baseball since I first went blind in 2010. I have helped run practices with the Lone Star Roadrunners and the BCS Outlaws. I currently work fulltime as an O&M and am in school finishing up my MS in Kinesiology focusing in Adapted Physical Activities. My goal as a board member is to create a drills bank for our league and other organizations wanting to know more about beep baseball. This would consist of videos and descriptions of drills. The descriptions would share what specific area of perceptual motor development is targeted by each drill. I would love to be able to help support the league with my extensive knowledge about the visual system, kinesthetic development, and adapted sport programming as one of the NBBA board members. I thank you for your support.
Jamie Sibson
Team: Austin Blackhawks
Location: Austin, TX
My name is jamie Sibson and I play for the Austin Blackhawks. I have been a part of a team and or involved with this sport since 1999. I believe that through current and future projects, I can help take beep baseball in to the future. I am the chair of the Outreach Committee and have worked some with the Projects Committee to promote new ideas. I have a desire to continue to help the league grow both nationally and internationally. I believe that we need to target both adults and youth when looking at the future of our sport. I have served one term as a board member for NBBA. I have served on the Optimist board and on the softball and baseball board for North Austin Optimist Club. Most recently I was elected as the president of the high school softball booster club. I thank you for your vote in advance. Growing our league through various projects will not only bring more people to this great sport, but will bring public recognition, which in turn will in itself, grow this league more as we move in to the future.
Cassie Allison Nipp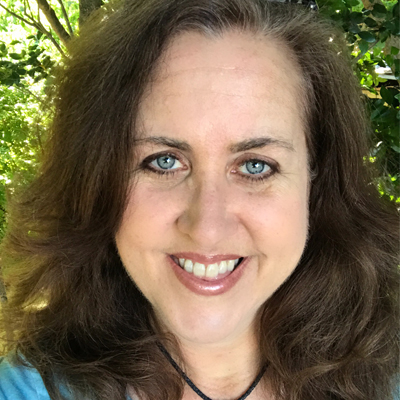 Team: NBBA Officials
Location: Tyler, TX
Hey, I'm Cassie Allison Nipp. I currently live in Tyler, Texas and have 3 amazing kiddos, the youngest of which graduated high school this year.
I was introduced to beep baseball 7 years ago by the Tyler Tigers, and was part of their team as a spotter, catcher, pitcher and all-around volunteer. I have also been a volunteer and pitcher/catcher with the Women of our League for the last three years on the Southwest Bombshells. Helping the female players show off their talents is a privilege.
I currently actively serve on the Public Relations Committee, the Projects Committee, and also work with the Web Team, the Bat Committee and other areas where I am asked to help out and contribute. This will be my 6th World Series to attend, and my third year to work in the position of photographer and PR.
In the "real world", I have worked for over 5 years at a large church in Tyler. Being a people person, I love that my job is engaging people and getting them involved. This includes non-profits in the community, widows, ministries that work with adoption and foster care, military, and many other things.
I enjoy sharing with people about beep baseball and what our amazing athletes can do and take every opportunity I can to promote the NBBA and the league. If elected, I will continue to promote and work for and do everything I can to help our league grow and move forward and be all it can be. I love this sport and the people that play it. Thank you for your consideration.
2019 Election Results
Office of the Presidetn
Name Amount of Votes
Blake Boudreaux 170
Adam Rodenbeck 80
Office of the 2nd Vice President
Jared Woodard 92
Darnell Booker 88
Justin Romack 69
Board of Directors
Jamie Sibson 161
Cassie Nipp 143
Tanner Gers 100
Andrew Bernet 63